Regular price
Sale price
$24.00 USD
Unit price
per
Sale
Sold out
signed first edition, paperback 

On my way home is Elise Crutzen (Maastricht, '91) her first illustrated collection of poetry. In 192 pages she openheartedly shares her journey towards her true self. A journey of dark and light. With contemplations such as: 'Why am I here? Is this home? Can I let go? Can I be me? Do I love me?' Insights show up in poetry, prose, nature photography, illustrations and self-portraits. Elise wrote On my way home from 2018-2022 at her beloved home in the forest in England. - Elise 
ISBN: 9789090366593
View full details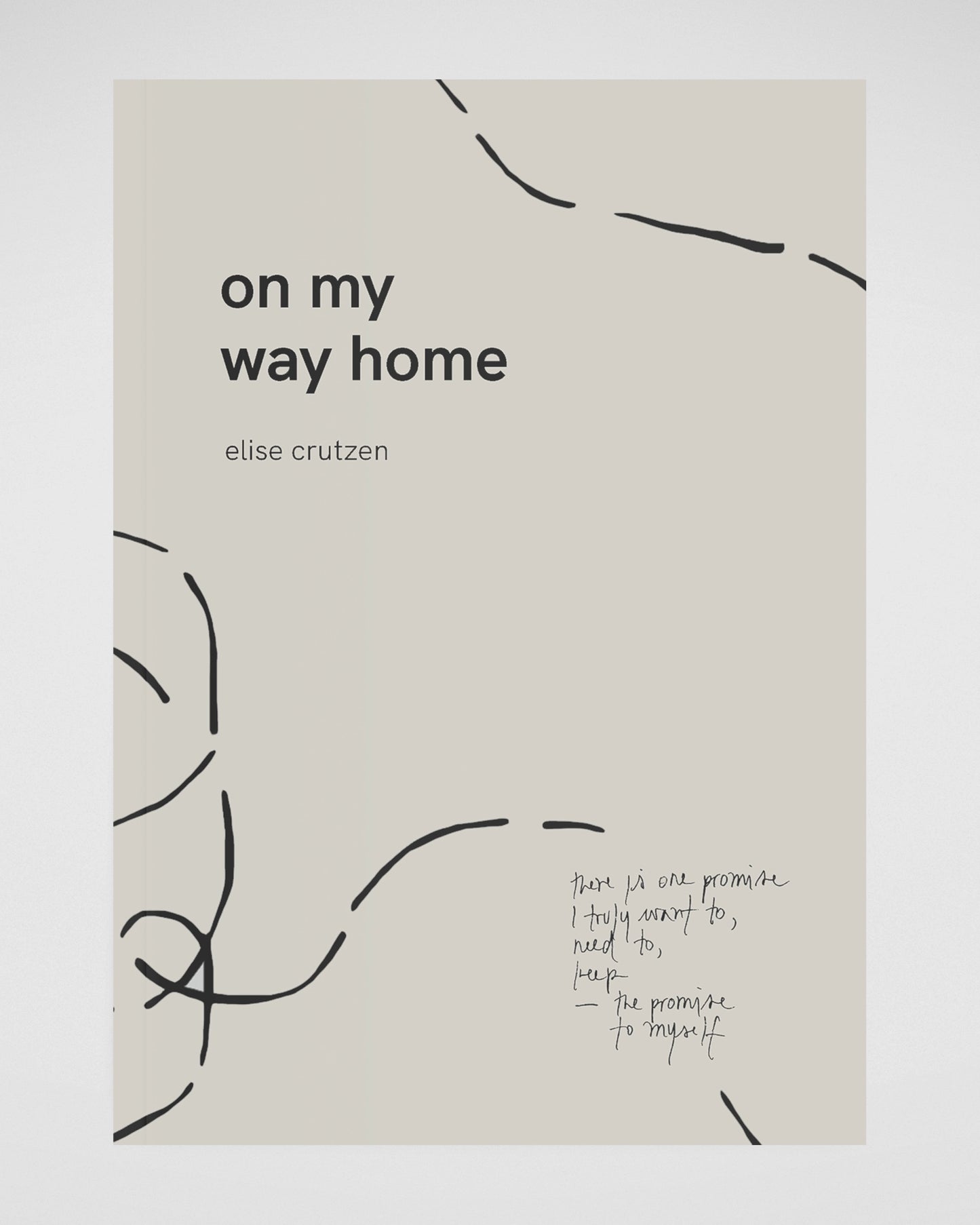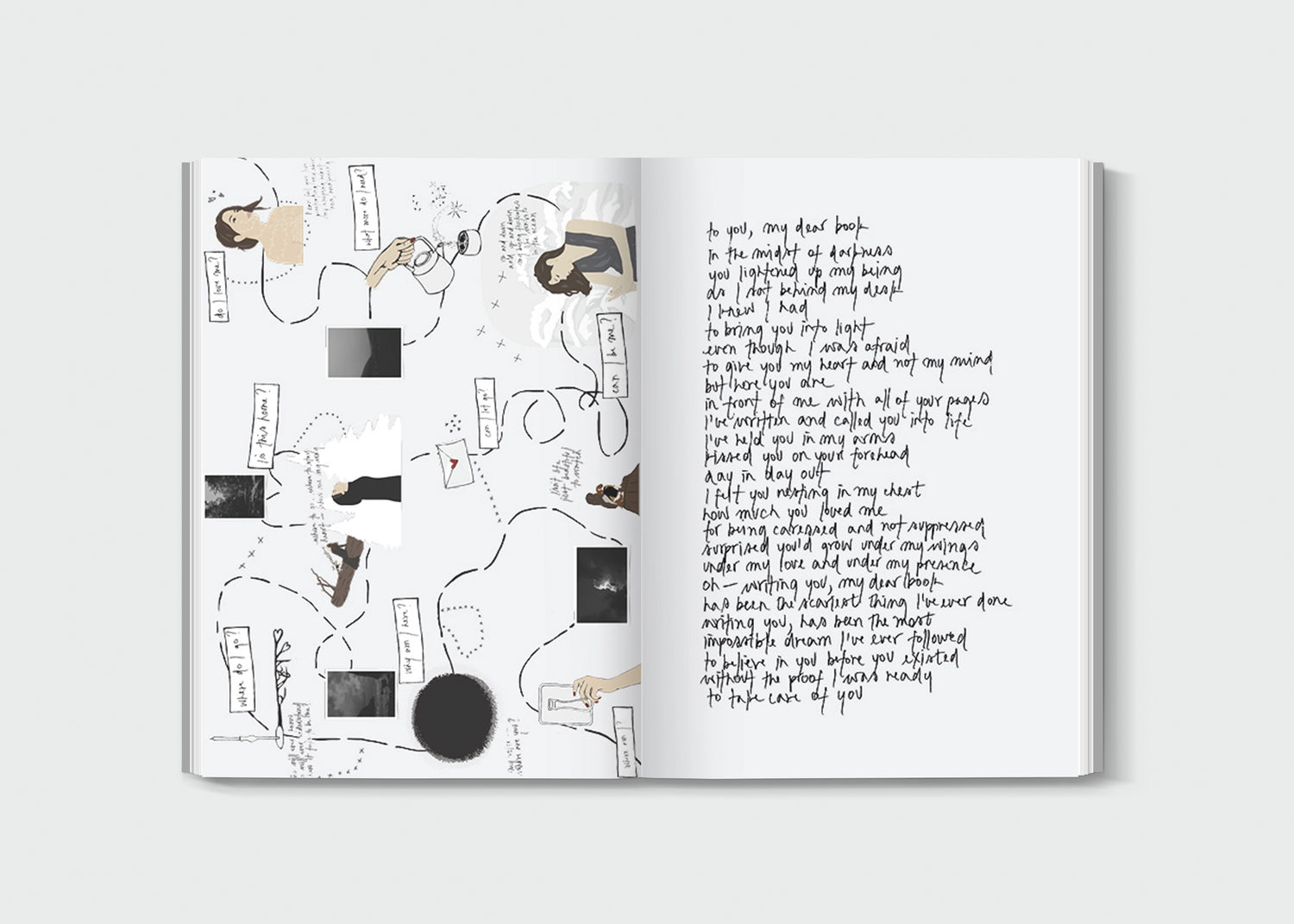 this book is for you
if you're interested in personal growth and self-discovery, value the process of introspection and exploration of your own inner world. If you enjoy poetry, illustrations, and nature photography and are interested in spirituality, mindfulness, and self-reflection. Additionally, this book is for you if you're looking for inspiration and support on your own journey towards self-discovery.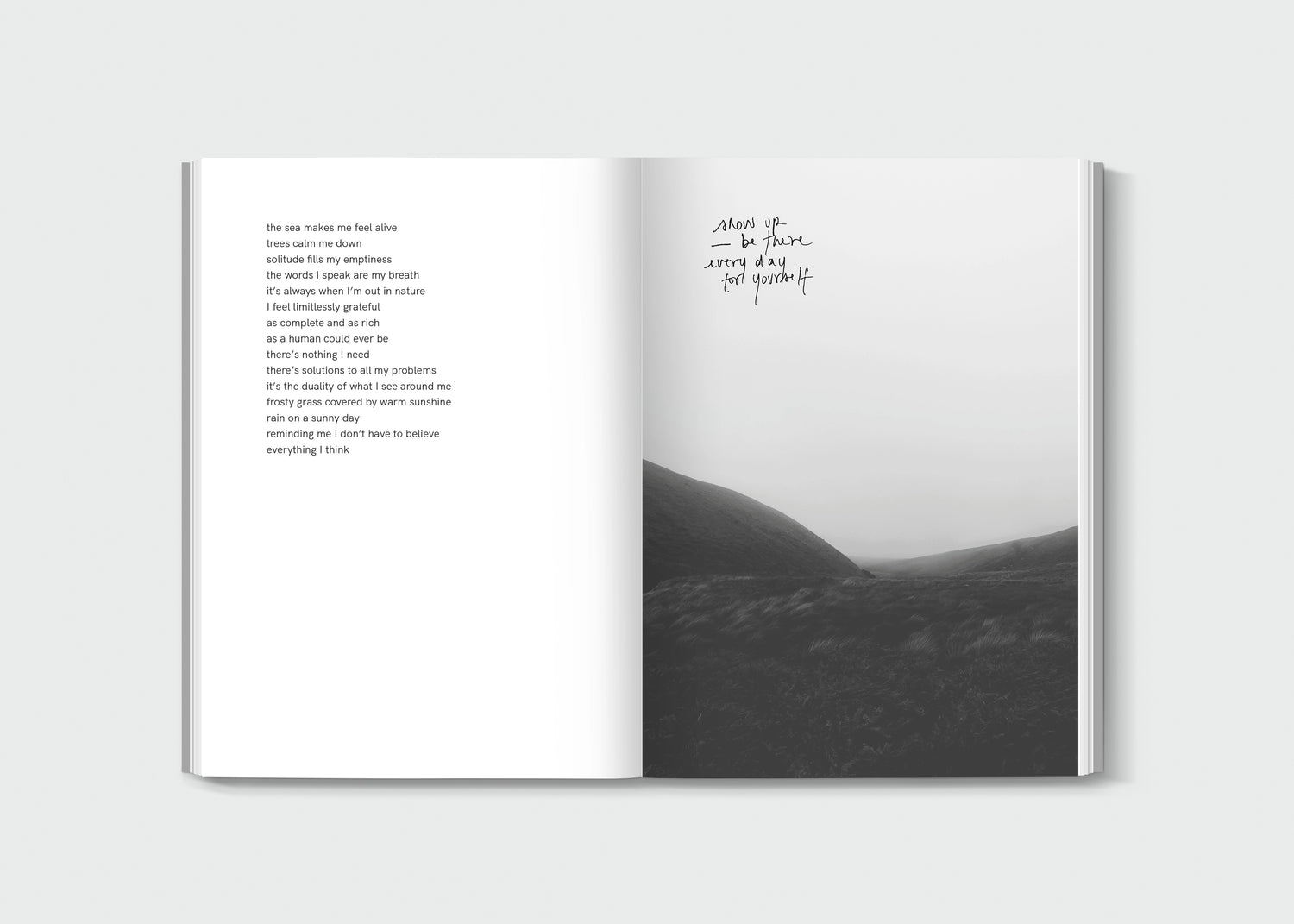 a transformative journey
"a transformative journey to experience the heart of who I am by peeling off the layers of who I am not. Immersed in silence and nature is where my inner world surfaces. Where both dark and light show up — sparks of inspiration igniting poetry, photography, illustrations. A heart expressing itself freely, abundantly, is how I know I'm on my way home."
paperback details
page count

This paperback contains 192 pages with poetry, prose, colour illustrations and black-and-white nature photography
sustainability

This book has been printed on agriwaste paper by PaperWise (Weert, NL).

This is a new generation of paper with a very low environmental impact and a significant social contribution, made from agricultural waste. PaperWise gives the stems and leaves that remain after harvesting our food crops a second life by processing it into high-quality paper and board.

Each book contains: ± 0,54 kg PaperWise paper and thereby prevents ± 0,01 tree from being cut, prevents ± 0,70 kg CO2-equivalent ≈ to 6 km car driving and gives ± 0,46 kg agricultural waste a second life on annual basis.
book printing

This paperback has been prepared for print and produced with the greatest care and attention by Drukkerij Walters (Maastricht, NL)
book finish

This paperback has a sewn broached finish for optimal reading comfort and durability. Its pages were sewn together into a single block and then glued to the cover.

"Met een traan, lach en ontroering lees ik jouw prachtige teksten. Ik zie jou in ieder woord. Je hebt een aura van goedheid om je heen, waarvan ik denk als iedereen (waaronder ik) hier maar een beetje van had, de wereld er een heel stuk beter van zou zijn." — Janine

"Ik heb je boek gisterenavond/vannacht uitgelezen. Er staan zoveel herkenbaarheden in. Ook lessen.. en het komt zo allemaal bij elkaar op het juiste moment. Heel bijzonder. Je bent een topper!" — Judith 

"Ik vind het echt prachtig hoe je zulke gevoelens over jezelf hebt kunnen verwoorden! Diep respect, het is prachtig!"— Lynthe 

"Lieve Elise, het was een hele eer om je boek uit te pakken. Je voelt dat er heel veel liefde en aandacht aan besteed is. Gewoonweg prachtig. We blijven je volgen. Chapeau." — Sophie

"Finally had a moment to sit down and pick up your book. So beautiful… like you both inside and outside!"   — Anonymous 

"Poeh, lieve Elise, wat een indrukwekkend boek. Indrukwekkend is nietszeggend als je niet zegt welke indruk het wekt. Er is moed en moet voor nodig om zo diep te gaan in het leven en talent en wilskracht om dit met anderen te kunnen en durven delen. Dat alles heb jij, meer dan ooit, getuige dit niets ontziende persoonlijke relaas. Die indruk wekt het en daar ben ik een beetje stil van. De adelaar in zijn vlucht laat geen spoor na, schreef Krishnamurti. Het antwoord ligt niet buiten de vraag, maar ligt in de vraag zelf. Daar moest ik aan denken toen ik jouw teksten las. Eigenlijk gaat het dus niet om het boek als zodanig, maar om daar waar het over gaat. Dus als ik jou van harte complimenteer met dit prachtige boek, dan is dat in feite dus een compliment voor de vraag die jij zo diepgaand aan jezelf hebt durven stellen. Ik heb even over jouw schouder mee kunnen kijken. Veel dank daarvoor." — Paul